1919
Born in Johnson County, Kentucky, only child of Beulah
Fitzpatrick and Tandy Taylor Sublett.
1939-1940
He attended Western Kentucky State College in Bowling
Green, KY.
1942-1943
Married Helen Davis from Port Clyde, Maine. Called to
serve with the U.S. Army.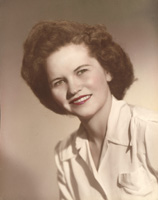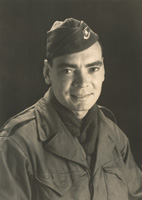 1945
World War II concluded in Europe. Sublett returned to
Bristol, Tennessee, where his parents lived.

1948
A daugther, Carol was born.
1951
A son, Eric was born
1954-1955
Moved to Knoxville, Tennessee. Joined an evening painting class with C. Kermit Ewing
at The University of Tennessee. Hired to assist Mr.
Ewing in teaching.
1960-1961
Tennessee Art Salon Invitational, Smithsonian Institution,
Washington, D.C., Prize Award, Washington Watercolor
Club.
1966-1967
Chosen to represent the State of Tennessee in
Governor's National Circuit Exhibition. Joined full time
faculity, University of Tennessee, Knoxville, as Assistant
Professor.

1976
Elected a member of the National Academy of Design.
Made a full Professor, University of Tennessee.
1982-1983
One-man show, American Gallery Bern, Switzerland.
Retired from teaching.
1984
Major solo exhibition: Carl Sublett at Tennessee
State Museum, Nashville, Tennessee. Opened Sublett
Gallery on the former site of the 1982 World's Fair,
Knoxville, Tennessee.
1991
One-man Exhibition: The Unseen Carl Sublett, at the
opening of the Knoxville Museum of Art, Knoxville,
Tennessee
1994
Lifetime Achievement Award, Knoxville Arts Council.

1995
Members' Exhibit, National Academy, New York, New York.
1998
Solo Exhibit: Bennett Galleries, Knoxville, Tennessee.
National, Academy Members' Exhibition, New York, New
York. State of the Art Invitational, Parkland College
Gallery, Champaign, Illinois. Masters of Port Clyde
Invitational, a group exhibit including Ranulph Bye,
Ronald Frontin, Robert Hamilton, Greg Mort, Carl Sublett,
William Thon, and Jamie Wyeth, at the Gallery by the
Sea, Port Clyde, Maine.
2000
UT School of Art Community Advisory Board Distinguished
Faculty/Student Alumni Award.
2001
Sublett's exhibit: A Visual Odyssey: the art of Carl
Sublett toured throughout Tennessee and into North
Carolina, Virginia and Georgia.

2005
Featured in The Masters of the Penobscot Bay exhibit
at the Mars Hall Gallery, Rt. 131, Port Clyde, Maine.
2006
Oil and Water Do Mix, an exhibit by Carl Sublett will
open at the Mars Hall Gallery, Rt. 131 Port Clyde, Maine
during June. July 8-9 A second Sublett Gallery was opened in Union, Maine and was open for two years, closing upon Carl's death in 2008.

2008
UT Downtown Gallery and Mars Hall Gallery, Image Tracks, retrospective of Carl Sublett's work.