Eric Sublett


An Ocean of Influence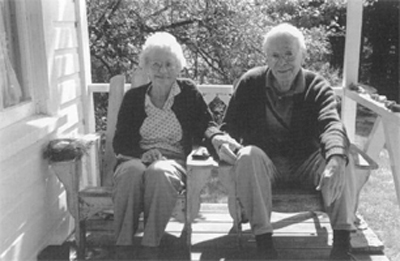 Paynes grey, brown madder, scumbled burnt and raw sienna, iron oxide, yellow ochre smudged with fingers over a medium-toothed pebble grain beach beside the Hooker's green and ultra-marine, beneath a Davey's and cobalt wet-in-wet sky Agh!, shadows move too fast, the light is so fleeting! My thought is broken. "But there is a sense of the wind," he would say. "…just allow it to take you there. There is improvement here, often the best results come from the creative search…". Watercolor is just so fluid, hard to control, I'm thinking,"…for form and order…" he would say, after a ten second pause of looking off, his eyes drinking in the surroundings," symmetry and asymmetry working together, one gives stability and the other…" speaking slowly, making sure I'm listening, "…the other gives movement. See," he said, pointing to the overlapping folds of land just above where the bank descends to the waterline, and then back to the place that corresponds on my painting, "…if you lose some of these edges, it'll give the eye a place to go, right over to here, to where these textures will hold the attention for awhile." I do see, I think, I say. "Then, as these textures have a general visual direction, the eye will follow up this way, so, if you lose this little edge here, and you add a note of the same color across the way, there, but not as intense, so it won't jump too hard, or maybe you do want it to jump a little harder," he would say smiling. "That's what makes it yours and not mine." One can see his gentle spirit shining through in his artwork, but his teaching technique has some qualities of trout fishing. Effortlessly casting, patiently reeling in the sensibilities of the student, while allowing time to savor the thought, consider the work, and to make the necessary connections for oneself. All the while, his style has a way of preserving the awe of nature, viability of the student's own inspiration, and revealing the majesty and mystery of art. This is undoubtedly the core and kernel of the reason why my father has had so broad an influence as time goes by. This is not an actual account of a particular painting trip, on a specific day, but how I remember it as if it were happening now. All those times and what he would say and how he would say it. That is the important thing, the and how of it. One-on-one, steady, rock-solid, and patient, it developed during all the years of teaching students at the university as a way of showing others how one that is self- taught learns and grows.
"I just wanted to write you and let you know how much I appreciate the very nice recommendation letter... I'm sure all of your students are as proud to have been your student as I. I wish you and your family a long and happy life."
--From a letter by A. Ojan, Pittsburgh, PA 12/84
He has always been influenced by what was happening all around him at the moment. Throughout the years in which he was involved in industrial design, he picked up on blueprinting, template making and fabricating containers, each of these finding its way into his abstractions. A career in what was then called commercial art also added to his attitude toward use of materials as well as to a keen understanding of visual composition and graphics. While working and raising a family, he always found time to paint his own works, either by going into the field or painting in the studio. His teaching position allowed him the opportunity of focusing on his own ideas and ways of working. By working in a series, he is able to use the landscape motif while experimenting and changing ubiquitously. When "Sub" creates a series (three or more paintings) on a certain theme, he says his attitude, the materials he chooses, and the way he uses the medium, all determine the style in which that series is handled. Sometimes, when executing this process, ideas transform themselves and branch off so as to alter his attitude about the subject. This change may dictate a similar shift in either materials or the way to handle the medium, therefore requiring an alternate series of its own. This exploratory, creative approach came about simultaneously with and became his principal method of teaching.
"Whenever I start to paint, I stop and look at what you have done, trying to learn from you. Your understanding of color reveals long hours of experimentation. But your work is still built on observation of life and nature. Thank you so much for sharing it with me."
--From a letter by Louise Le Quire, Franklin, TN, 01/00
Often, he hears from the long list of friends, many of whom are former students, who have themselves made careers in the field of art by exhibiting and winning prizes in major competitions all over the country. At least three of those are fulfilling their potential by becoming heads of university art departments and having students and former students in their own right. From as long ago as I can remember, my dad has always exhibited widely. During all those years, even before his teaching, he always tried to show new works, ones that had never been shown anywhere in any exhibition, and this continued until sheer numbers made it necessary to let others help so that he might continue to produce and not be overwhelmed. Still, he is always interested in all aspects of art, his own or anyone else's. Requests to donate a work for some cause or another have always been met with the same "we are all in this together" sentiment; it has happened often and has always been thus. This attention to detail and personal commitment has made its mark within the professional ranks as well, keeping his stature high among his peers and colleagues inside and outside of academia.
"Saw Bill Thon this past week and…Carl, you came up in the conversation and Bill declared you an absolute first class watercolorist. I was delighted with his appraisal as Bill is nothing if not frank in his evaluation of current artwork. He has strong opinions and voices them with no holding back."
--From a letter by Norman Tate, Port Clyde, ME, 03/00
In the years since his retirement from teaching there is more time to spend with family and friends, but, he still can be found "painting up a storm" in his studio or among the stacks of art publications he has collected to keep abreast of the trends in the art world. It is easy to see why someone with those quiet and sensitive qualities was not drawn to New York for a career as an artist. My father has shown that with concentration on one's ability, art can thrive anywhere there is a true artist. His painting is now becoming, although mainly representative landscape in nature, more symbolic and poetic with a sort of romantic vision. His surroundings, the objects and localities that are significant to him and the ones he knows and loves, become his subjects more and more. This is not a thin, nostalgic kind of romanticism, but one where subtlety is imbued with a power of conviction. A lifetime of working with eye and hand to convey emotions of the mind and heart has given open access to so many. Viewers, artists, and students are always welcome into Carl Sublett's gentle and positive realm of influence-like ripples on a limpid pool in a quiet trout stream that is forever flowing from the mountain of his artwork to constantly replenish his ocean of influence.
Eric Sublett is Carl Sublett's son and has been his life-long student.